Struga is a town situated in the south-western region of North Macedonia lying on the shore of Lake Ohrid and a popular tourist destination. It is about 12 km from the city of Ohrid (10 minutes by car).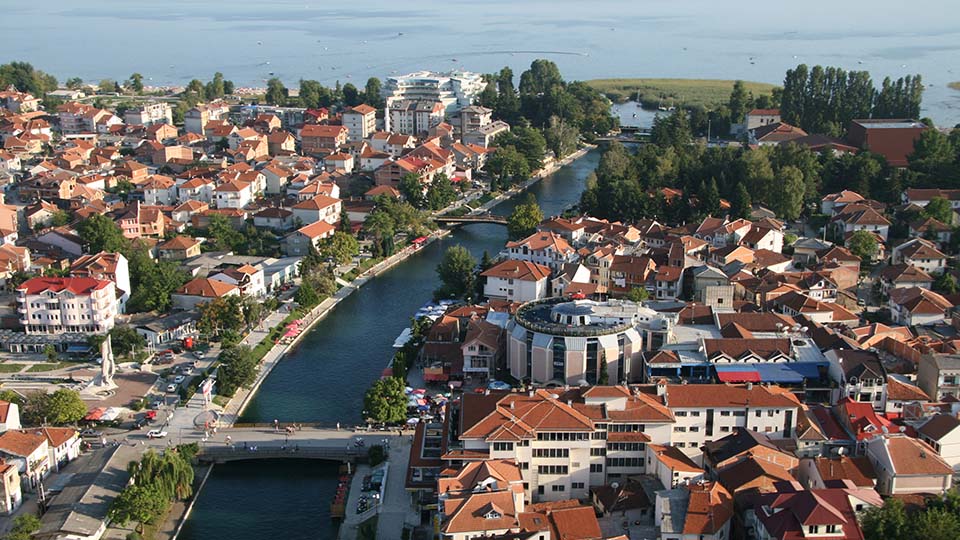 The river Crn Drim flows trough the Ohrid Lake and outflows of the lake at the city of Struga. It passes through the middle of the town, continues through Albania and flows into the Adriatic Sea. The outflow of the water near the Hotel Drim is a special attraction for every visitor to Struga.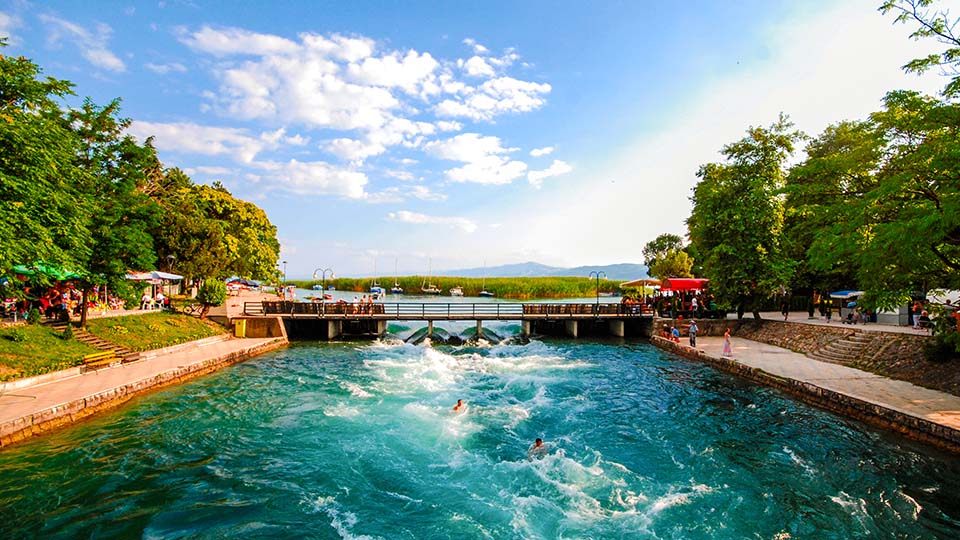 The banks of the river Crn Drim are connected with three bridges, that are ideal for a peaceful walk and enjoyment of a beautiful view along the water itself. When visiting this quiet town, there are a few other places that show its beauty and culture, like the National Museum in Struga "Dr. Nikola Nezlobinski" (with a permanent zoological collection of various animals, birds, fish and insects from the Ohrid-Prespa region), the clay chamber pots at the house of the Miladinov Brothers, the old Struga bazaar, old churches, monasteries and mosques.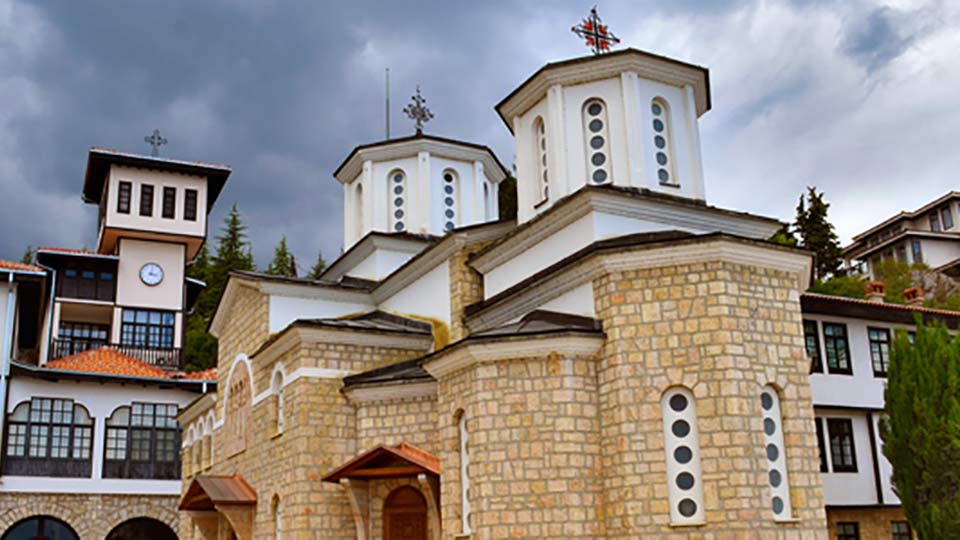 Climate. The maximum air temperatures in June vary from 20°C  to 26°C, rarely falling bellow 16° C or exceeding 30 °C. The water temperature can reach as high as 20°C.